Dr Anders Professional Foot Care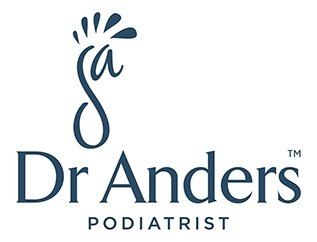 "Foot care should be a pleasure not a chore, and the products you use should make you feel amazing.
I spent 4 years developing this fabulous range of products, carefully selecting the most efficacious and natural ingredients to create formulations that are safe, assured and trusted.
I know that the major barriers to the use of most foot care products is that they are greasy and time consuming to use; that's why I've used the latest science and innovation ensure my products are instantly absorbed, indulgent, luxurious, clinically effective but also make your feet feel and smell fabulous."
The Dr Anders range:
Contains the purest naturally derived ingredients
Are free from harmful toxic chemicals
Are expertly formulated to feel luxurious and to deliver exceptional benefits
Are suitable for all skin types including people with diabetes


Ingredients
Botanical oils which are packed with antioxidants and essential fatty acids that deeply hydrate and nourish the skin yet leave it feeling velvety-soft and silky
Organic Virgin Coconut oil which is an amazing skin hydrator, it sinks in deeply, conditions, moisturises and softens skin. It is comprised of about 50% lauric acid which is highly effective in protecting against harmful pathogens (bacteria, viruses and fungi). The combination of anti-inflammatory, antioxidant, antibacterial and hydrating properties make this natural moisturiser truly unique
Tamanu oil which is extracted from the fruits of the Calophyllum inophyllum tree meaning "beautiful leaf". It contains large amounts of phytochemicals and is a natural healing agent with anti-inflammatory, antimicrobial and antioxidant properties. It promotes healing and deeply hydrates dry scaly skin
Thuja occidentalis which is commonly known as Arbor vitae or "Tree of Life" and has been used for centuries as a medicinal and has been proven to have powerful antiviral and antifungal properties
Dermosoft® decalact, a powerful antimicrobial proven to eliminate the Trichophyton species of fungus. It is 100% natural and ECOCERT registered


Products

Save 10% by getting your Dr Anders Professional Foot Care combination packs here:

---